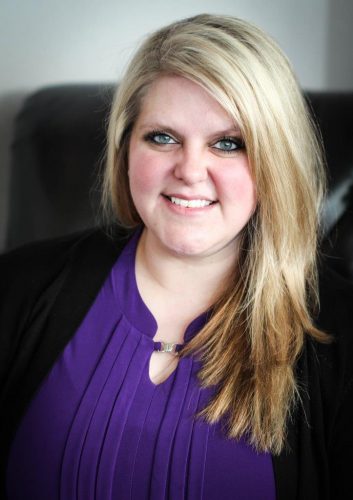 Contact Erin Richardson
Phone: 630-621-5824
Erin Richardson is a proud Chicago native, one who celebrates its diverse population and navigates an increasingly complex society in an ever-changing world. She believes that, at some point in life, we all need someone outside of family and friends to provide a sense of comfort, support, and guidance without bias or judgment. She views therapy as an opportunity for each of her clients to be able to share their unique story. Erin feels it is important to be able to make personal connections with those she serves. She embraces the courage and strength involved in taking the first step towards change and healing. Erin works to ensure each of her clients feels relaxed, welcome and understood. She strongly feels situations may not always need to be "fixed," and sometimes an individual simply needs someone to listen and provide them with a fresh and new perspective.
Erin's positive outlook, sense of humor and open mindset helps to set her clients at ease. She enjoys working collaboratively in developing the coping and strength-building skills her clients need to approach life in a new and different way. She assists in opening pathways to self-discovery as she aids clients to recognize and focus on their strengths and capabilities, rather than on their perceived deficits.
Erin has a passion for treating older adults, as she recognizes many of the challenges they may face managing the changes and transitions often involved in the aging process. Since joining Agor Behavioral Health Services, Inc., Erin has expanded her clientele to include adults of all ages. She is instrumental in educating family members, and helps to understand their loved one's unique perspective while also offering suggestions on how to offer support through personal struggles. She is fully committed to improving her clients' quality of life, helping each person reach his or her potential through empowerment, validation, and reflection.
Education
Ms. Richardson earned her Master of Arts in Social Work degree (specializing in Medical Social Work, Mental Health, and Gerontological Social Work) from Loyola University in 2011; interning at Loyola Medical Center (Department of Psychiatry and Behavioral Neuroscience). She was also awarded the Bachelor of Arts in Social Work degree at Loyola University, interning at the Counseling Center of Lakeview. Erin recently completed a Certificate Program in Cognitive Behavioral Therapy & Intervention at Boston University in 2016. She is licensed by the state of Illinois as a Licensed Clinical Social Worker.
Professional Affiliations
National Association of Social Workers
Chicago End-of-Life Care Coalition
LGBT Aging Issues Network
Lifetime Education & Renewal Network
Healthcare & Aging Network
American Society on Aging
Mental Health & Aging Network
The Chicago Bridge
Forum on Religion, Spirituality & Aging
Insurance
Erin Richardson accepts the following insurance: Aetna, Blue Cross Blue Shield, Cigna, Magellan and Medicare.